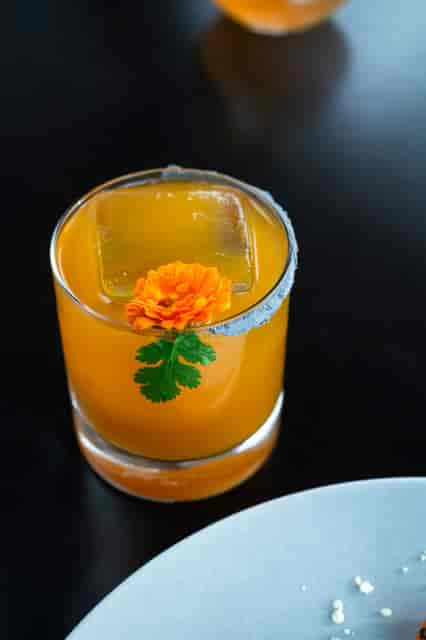 Beverage Menu
Become a VIP
Receive updates on special events, new menu items, menu reviews, and more!
Beverage Menu
Aperitif
The following are low ABV served with our house citrus tonic
"Shaken Not Stirred"
Good drinks do take time, please be patient

*Denotes made in house from scratch
Spirit Forward
Served over hand carved ice or up 

*Denotes made in house from scratch
Old Fashioned's
All served with the appropriate citrus peels and house made bitters
Craft Mocktails
This list is our extension of thoughtful and curated cocktails without the worry of the after effects of alcohol. Made for the guest who wishes to abstain from alcohol or the guest who just likes a tasty beverage

*Denotes made in house from scratch
Beer
Farmhouse, Lager, The Lost Abbey, San Marcos, CA (5.8%) 9
Begins with light malt sweetness and subtle hop presence. An enticing aroma of green apple and fresh baked bread. Crisp and cool finish.
Mischief, Belgian Style Golden Ale, The Bruery, Placentia, CA (8.5%) 8
Dry hopped and citrusy, with a hint of ripe melon and pear. A slight peppery spice and consistent effervescence.
Hitachino Nest Anbai Ale, Gose, Kiuchi Brewery, Japan (7.0%) 14
Infused with locally grown green sour plum (ume), and finished up with a pinch of Japanese sea salt (Moshio). The balance of sourness and bitterness comes from the plum and subtle saltiness. Great umami taste of the sea salt is "li Anbai – just right!"
Weihenstephaner "Vitus," Weizenbock, Germany (7.7%) 7
Brewed with barley malt and wheat. It pours a dark amber robe with a very impressive head. Nice and very fruity flavors of banana and citrus fruits mix up with the slightly acidic flavors of lemon, while yeast provides the beer with notes reminiscent of cloves. The aftertaste dries progressively and offers some hints of bitterness.
Isaac, Witbier, Birrificio le Baladin, Italy (5.0%) 13
The creamy head, the intentionally cloudy, apricot color and scent of yeast and citrus, which blend into spicy harmonies of coriander and peeled oranges, call you from the glass. Refreshing to the palate, Isaac has a light body and is very easy to drink.
La Fin du Monde, Tripel, Unibroue, Quebec, Canada (9.0%) 10
Floral bouquet, fresh baguette with aroma of honey, spices, coriander, malt and alcohol. A mildly hoppy palate with notes of grains, fruit and spice, followed by a smooth, dry finish.
Duchesse de Bourgogne, West-Flemish Red Brown Ale, Belgium (6.0%) 15
An ale of mixed fermentation. It is a sweet-fruity ale with pleasant fresh aftertaste. This ale is brewed with roasted malts and with hops with a low bitterness. After the main fermentation and the lagering , the "Duchesse" matures further for many months in oak casks.
Carnegie, Baltic Porter, Sweden (5.5%) 11
This brew has a slightly roasted aroma with a hint of brown sugar and coffee. The taste is round and complex with hints of chocolate and coffee and a slight bitterness in the aftertaste
Cordial/Digestif
(2 oz.)
(these are our favorites, but this list is not definitive as we are always tasting and trying new things. If there is something you would like, but do not see, please do not hesitate to inquire with your server.)
"Innocence," House-made Amaro, Fullerton, CA 21
"Not Limoncello," Fullerton, CA (ask your server!) 18
Braulio, Amaro, Italy 13
Frapin VSOP, Cognac, France 15
Bauchant, Orange Liqueur, Cognac, France 13
Riegers Café Amaro, Kansas USA 12
Moletto Grappa di Nebbiolo, Italy 15
24 yr. Papas Pillar, Solera-Style Dark Rum, Florida 15
Louis XIII by Remy Martin
Think a Century Ahead!
Each decanter is a life achievement of generations of cellar masters
One Half Ounce 100
One Ounce 200
Two Ounces 400